Ben Parker Co. is a prominent metal fabrication company with over 25 years of experience in fabricating heavy industrial and manufacturing components.
With our well-equipped facility and cutting edge equipment, we can deliver high-quality metal fabrication for heavy structural work for customers in the industrial and manufacturing spaces. 
At Ben Parker Co., we provide precision accuracy, competitive pricing, and efficiency for your next industrial project. 
Metal Fabrication with Industry-leading Equipment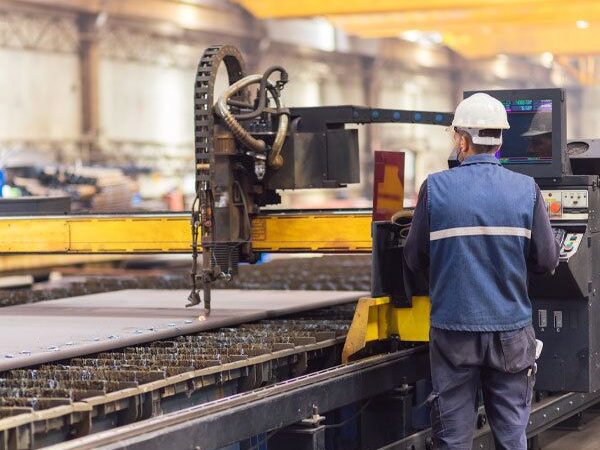 Our well-equipped facility, equipment, and skilled fabricators ensure you get the industrial and manufacturing components made to the exact specifications you need. Our cutting-edge fabrication technology has the following capabilities and more: 
Drilling 
Waterjet cutting
Forming (Press brakes & bar bender)
Rolling (Plate, structural, pipe)
Plasma cutting
Sawing
Welding
Not only do we have industry-leading equipment and capabilities, but Ben Parker Co. also delivers high-quality fabrication that exceeds expectations.
Ben Parker Co. Exceeds Expectations for Industrial Customers
Contact Ben Parker Co. - Metal Fabricators for Industrial and Manufacturing Customers
Ben Parker Co. is a metal fabrication company located in Chattanooga, Tennessee. For over 25 years, we have been dedicated to quality, safety, and precision. We guarantee quality fabrication and timely delivery for our industrial customers. Contact us today to learn more about what we have to offer.