Ben Parker Co. is a prolific metal fabricator for heavy structural work for customers in the chemical industry.
With over 25 years of experience combined with our well-equipped facility and cutting-edge equipment, we can provide efficiency, precision accuracy, and competitive pricing.
In order to have efficient and safe processes within continuous or batch production chemical plants, it is vital that you work with a fabrication company that is known for its precision and quality. Ben Parker Co. adheres to the industry's most exacting safety standards and accuracy, as well as manufacturing chemical plant components from the highest quality materials.
Metal Fabrication With Industry-leading Equipment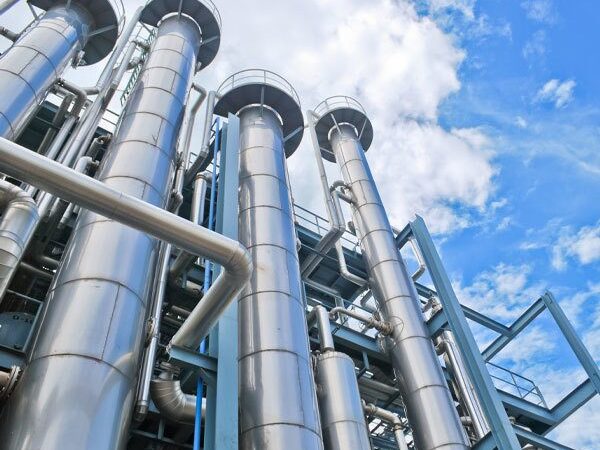 We fabricate the high-quality materials needed to ensure your facility will operate at peak efficiency. We use industry-leading equipment with a variety of capabilities:
Laser Cutting
Plasma Cutting
Waterjet Cutting
Forming (Press brakes & bar bender)
Rolling (Plate, Structural, Pipe)
Sawing
Drilling
We know that a quick turnaround is crucial in the chemical industry, so our experienced fabricators and cutting-edge equipment provide on-time delivery of your components.
Metal Fabrication that Exceeds Customer Expectations
Contact Ben Parker Co. for Metal Fabrication of Chemical Plant Components
Ben Parker Co. is a metal fabrication company based in Chattanooga, Tennessee. We specialize in heavy structural work for our industrial and commercial customers. At Ben Parker Co., we value quality, safety, and precision. Contact us today to learn more.